Scortex
A manufacturing software to automate quality inspections
Deep-learning software
Context
As a lead designer, my mission was to create a Design System, and the implement ergonomic user interfaces on a complex software.
Scortex Spark is a Plug & Play solution to automate quality inspections thanks to the power of deep learning.

The 2 main goals I was in charge:
- the creation of a Design System, which will evolve with the product
- the design of all user flows and interfaces (+50 screens)
This software is used by workers in factories, equipped with gloves, on a large touch screen.

To start the inspection, the working environment must first be perfectly set up and the artificial intelligence trained, which involves many steps.
The setup is sometimes composed of tasks outside the interface (manual camera setting, part positioning...), so the user is guided step by step.

Once the application is created, the inspection can begin.
Dark & light theme
The interfaces have been declined in 2 themes: the transition is based on an intelligent color system establishing rules to follow, ensuring high accessibility.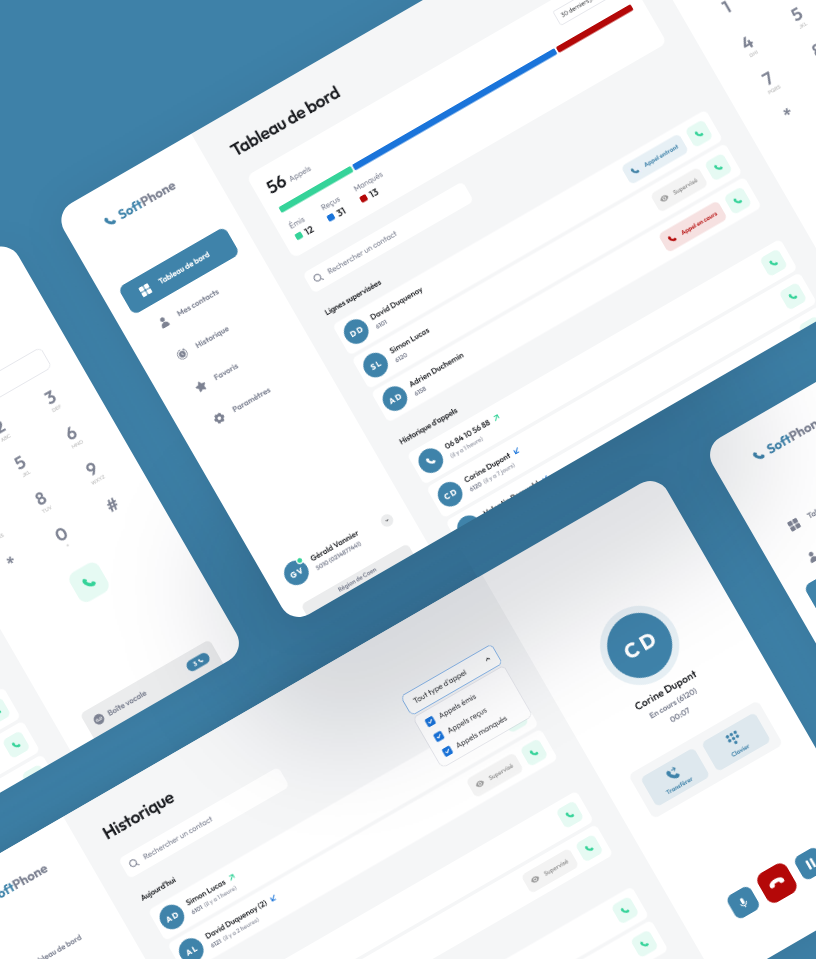 Next project
Softphone

Discover